"People expect to be bored by eLearning—let's show them it doesn't have to be like that!"
Cammy Bean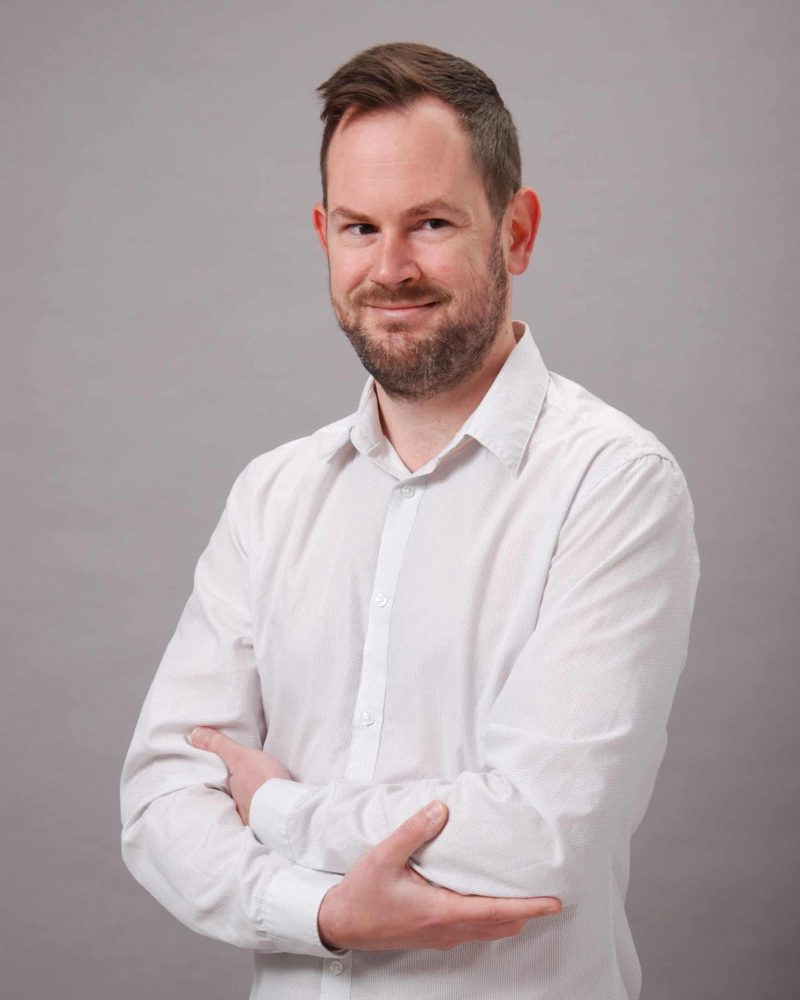 With 10+ years behind my back, I have strong knowledge in almost every aspect of the field of education. After teaching communication, project management and online collaboration tools I was involved in various online and classroom-based projects around the world. My clients included small NGOs, multinational corporations in Europe and in the US. I had the privilege to work for the United Nations as an elearning consultant.
Check my portfolio to learn more about my featured projects that I'm really proud of!
My main focus is elearning and online collaborations. I can also help you develop various elearning materials or coach you how to be more effective when it comes to elearning.
Have a look some of my featured work
Virtual Weekly Event (2020)
During the one week event 16 live sessions were held from industry experts. The week kick-off with a panel discussion where participants were able to ask questions directly their global leads. The last guest speaker was British astonaut.
I was the project manager, I was in charge of the design team to create the theme for the event and to ensure the technical requirements are fulfilled in the brief and to meet deadline also I was the learning administrator who managed event creation and content update, virtual host in one event and also I edited the video.
Moodle with custom theme
SSO for enrollment
WebEx and Watson Media for the streaming
Mentimeter for games
Camtasia for video editing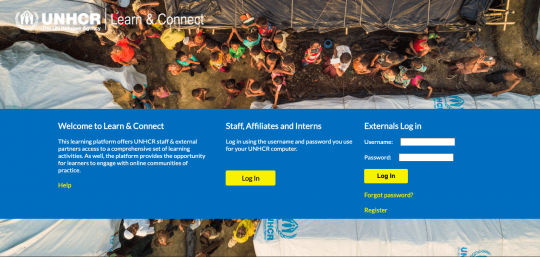 LMS Migration Consultation (2019)
The international organization works with different experts and external employees who are obligated to complete mandatory trainings. The aim of the project was to house their education into a new open-source platform. It served as a pilot for switching from a commercial LMS to an open source one. During the 3 months period the gaps were identified between them and the learning team were trained to use the new system also a migration plan was established.
As an elearning consultant I advised the learning teams what are the possible options to replace the commercial LMS they are using. I've created a self hosted demo instance and enrolled them into so they can experience first hand what are the capabilities. I've also created and delivered a 4 hour indoor training. As they had developers I've advised them what are the custom elements that needs to be developed to have the same functionality they had in the original LMS.
iSpring for course authoring
Self hosted Moodle
Learn & Connect LMS
This learning platform was part of a bigger deal, where the whole contact tracing was handled by an external vendor in a virtual call center environment. The platform had to setup in 72 hours, which was a great challenge, but we have already prepared in advance for the quick setup. The learning content was provided by the vendor. 190+ agents got enrolled into the system in the 30 day transition period, during the transition we provided daily reporting in cohort level on activity completion.
As a learning consultant I advised our client how to setup an LMS to educate contact tracers. During the transition period as a learning administrator I managed the user and content upload and also the daily reporting. After the transition period I had to handle over the process to other administrators and as a trainer I've educated them and created a documentation how to handle the system.
Moodle with custom theme
SSO for enrollment
Custom white label access tool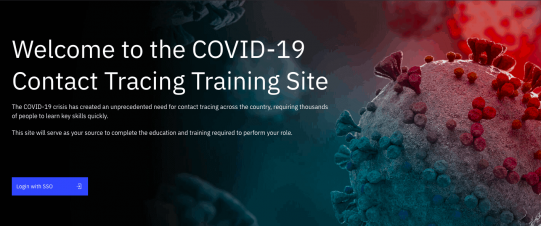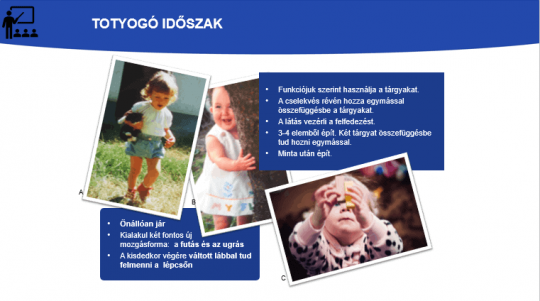 Interactive Elearning Creation (2020)
A five module self-paced elearning course has been created to complement the nation wide workshops. The EU funded project was focusing on childhood development. The PowerPoint based content was half-completed and was missing the interactivity and the quiz element. After consultation with SME-s these elements were added and SCORM package was generated.
As an elearning developer I've added audio narration into the decks and created various interactive elements such as timeline activity, quizzes, surveys and books. The final versions were converted to SCORM 2004 packages and after testing I've uploaded into a custom LMS.
iSpring for course authoring
PowerPoint for basic editing